Building Brighter Futures
Improve Student Life Readiness
MakeYouThink Life Skills program gives educators all the tools needed to teach Middle, and High School students the skills needed for a successful future.

Benefits You Can See
Incorporating Character Education and Social Emotional Learning (SEL) into your classroom through the MakeYouThink Life Skills program will benefit both your students and your school in numerous ways.
Gives students the skills to:
Make informed decisions
Resolve conflicts
Value themselves & others
Build self confidence
Respect one-another
Succeed beyond the classroom
Face life's challenges
Improve academic performance
School Benefits Include:
Create safer schools
Reduce bullying & violence
Improve student leadership
Better attendance
Fewer disciplinary issues
Reduction in substance abuse
Less violence
Mutual respect between students & teachers
What are
Life Skills?
Life skills are abilities or competencies that help individuals succeed in life by effectively handling demands, challenges and social situations faced in everyday life.
The
Program
The MakeYouThink Life Skills program incorporates a modular approach to Character Education and Social Emotional Learning (SEL), focusing on one life skill per lesson.
This unique unit and lesson design allow educators to customize and teach to the needs of their students resulting in deeper learning, and higher levels of student engagement.
The Curriculum
The MakeYouThink Life Skills curriculum is a digital program with print-ready, easy-to-use resources comprised of four units and twelve lessons.
Unit 1: Ethics
Lesson 1: Honesty
Lesson 2: Giving
Lesson 3: Respect
Unit 2: Identity
Lesson 1: Self-Worth
Lesson 2: Forgiveness
Lesson 3: Love
Unit 3: Leadership
Lesson 1: Humility
Lesson 2: Responsibility
Lesson 3: Purpose
Unit 4: Resilience
Lesson 1: Self-Discipline
Lesson 2: Perseverance
Lesson 3: Hope
Each lesson focuses on one life skill and includes: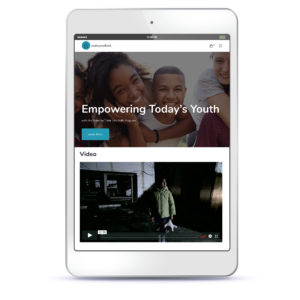 Online Access
Each lesson is available entirely online with access available 24/7!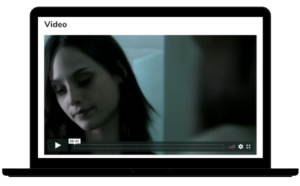 Lesson Video
Motivational and engaging videos give a voice to hard-hitting topics like bullying, eating disorders, self-image and more. Each video is appropriate for students as young as seventh grade through high school and college/university.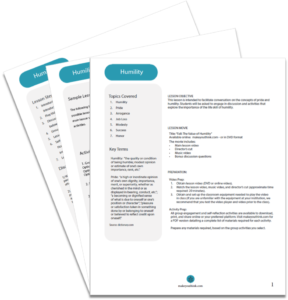 Lesson Guide
Step-by-step instructions, lesson outline and introductory activity designed to help educators, leaders or coaches easily & effectively take youth through each life skill.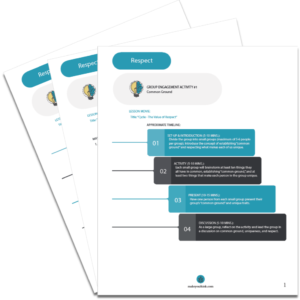 3 Group Engagement Activities
Lead students through your choice of three engagement activities specifically designed to help further promote understanding of each life skill.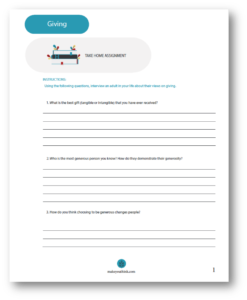 Take-Home Assignment
Further students understanding of each life skill while promoting 21st century skill development. Each Take-Home Assignment is available in print-ready PDF for easy printing and/or sharing.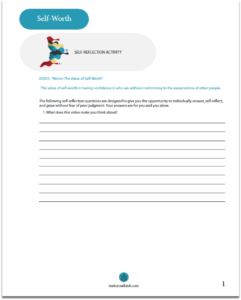 Self-Reflection Activity
Print-ready Self-Reflection Activity specifically designed to give youth the opportunity to think, self-reflect, and grow without fear of peer judgement.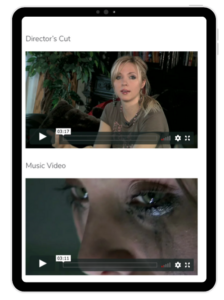 Bonus Videos
Each lesson features a bonus Music Video and Directors Cut Video, featuring MakeYouThink founder Shauna Jenkins, as she explains the importance of each lessons life skill for character development.
Completely customizable:
buy one lesson, a unit, or the entire Life Skills program!
How to purchase
Purchase the life skills lessons in one of three ways:
Single Lesson
For educators
One Life Skill
Online Access
Lesson Guide
Engagement Activities
Pick Your Skill
Three Life Skills
Online Access
Lesson Guides
Engagement Activities
Pick Your Unit
Life Skills Program
For educators
Twelve Life Skills
Online Access
Lesson Guides
Engagement Activities
Buy Now